Because of its patented design, Leafaway excels where other gutter systems fail. It even prevents clogged gutters!
Here are just of few of the strengths that make Leafaway a game-changer:
1. Prevents clogged gutters before they start
Leafaway's one-piece, seamless system helps to eliminate the potential for clogged gutters. Leafaway stops debris from entering the gutters. Leafaway is 100% more effective than conventional gutter systems in its ability to prevent clogged gutters.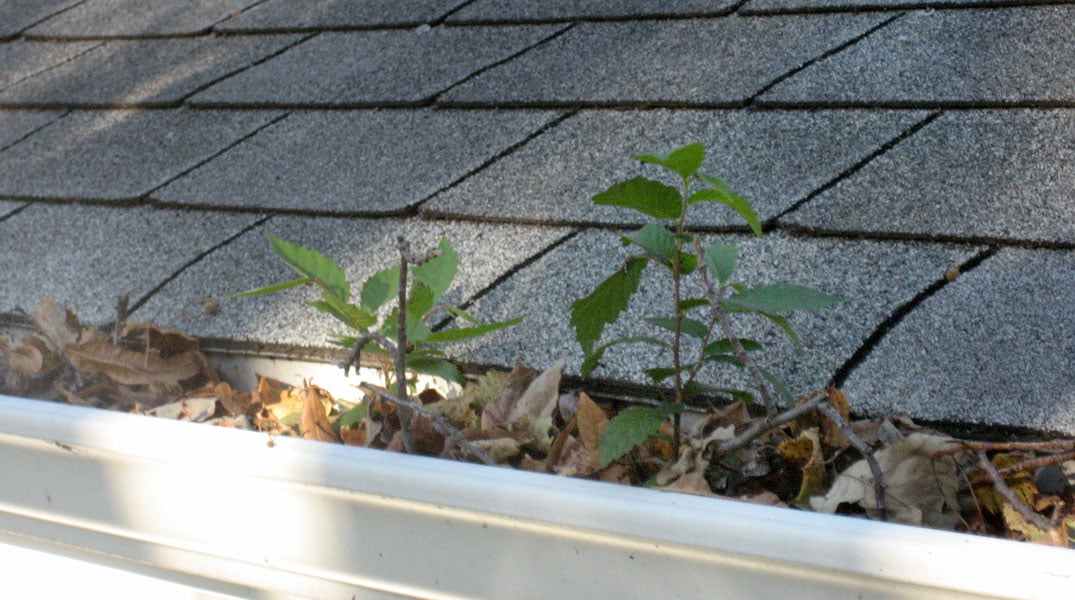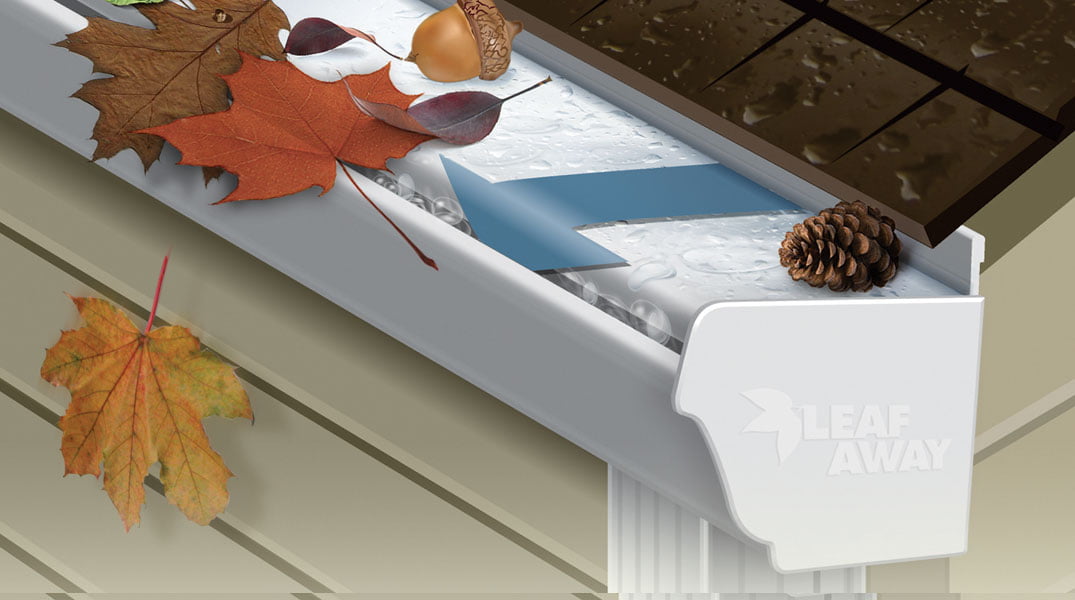 2. Uses liquid adhesion to stop clogged gutters during rainfall
When the gutters clog, they overflow and cause structural damage to your home and landscaping. Thankfully, Leafaway Gutter Protection System's patented design avoids overflow by working on the principle of liquid adhesion. With Leafaway, water flows into the gutter trough while deflecting wind-blown debris such as leaves, pine cones and twigs, which are often collected in conventional gutters by rainwater. Learn more about liquid adhesion
3. Stands up against other rain carrying systems
Leafaway's seamless design and efficient water flow capabilities make it the most comprehensive gutter system in the industry. Leafaway mixes with your home's design, increases curb appeal, improves water flow and prevents clogged gutters! Learn more about how Leafaway out performs similar brands.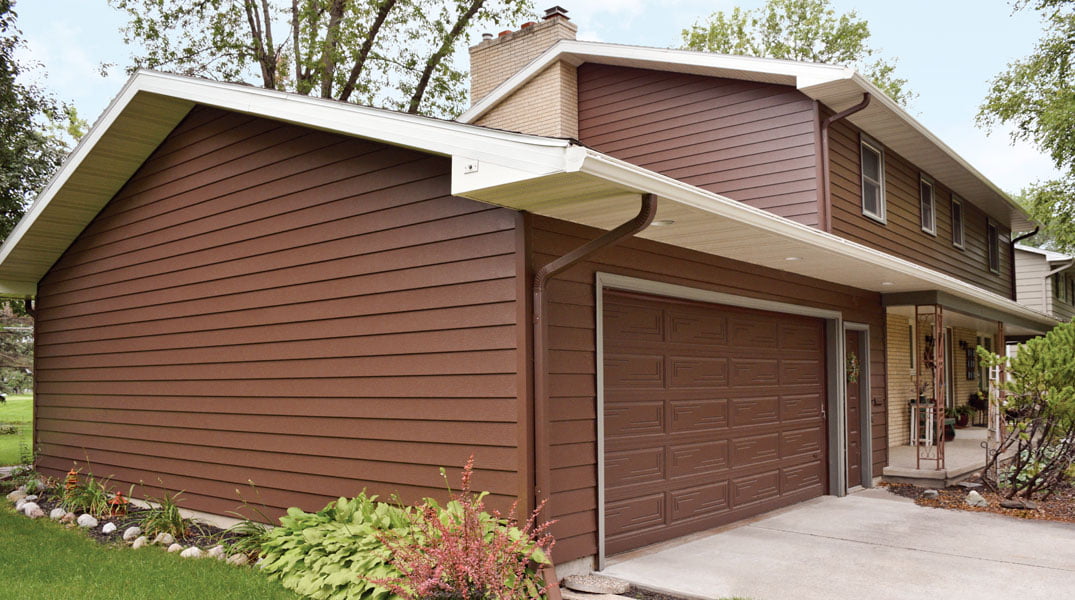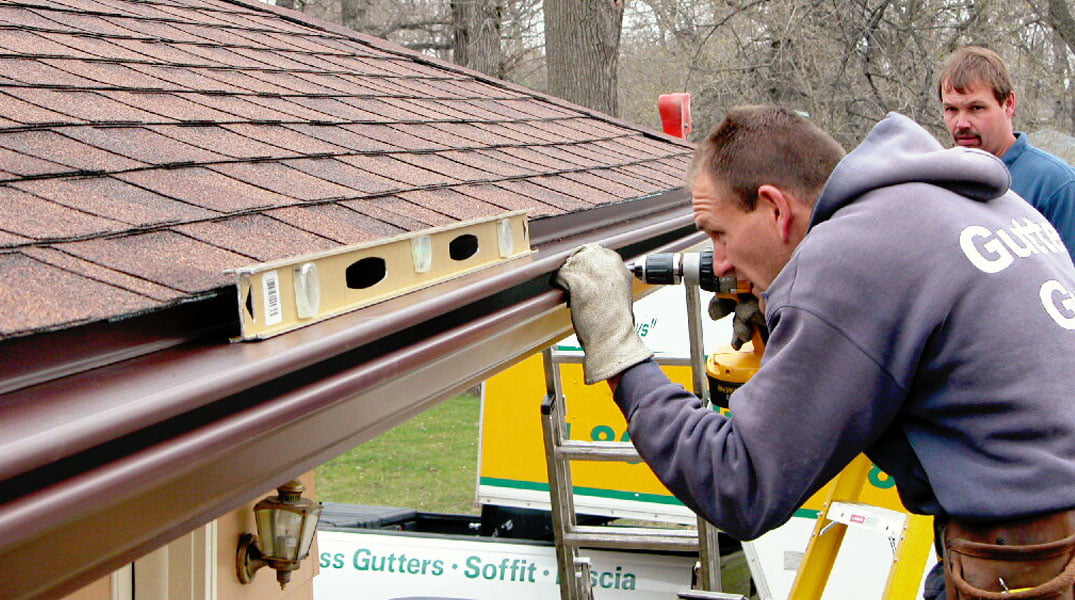 4. professionally installed and tailored to your home
Leafaway's one-piece hood and gutter are custom-manufactured on site by our installation crews to ensure a personalized fit. Your local leafaway installer will bring the crew and trailers to your home, where they will roll-forming onsite the seamless Leafaway pieces that they will attach to your home systematically.
5. customizable to your home's style
Leafaway is available in a wide variety of colors to match or contrast your home's exterior. The attractive design of the Leafaway one-piece gutter system blends perfectly with every home's style, and the patented design gives you the option to pick your trough (bottom) color and top color. This allows you to match the top color with your roof and the trough with your trim for the maximum in curb appeal. Look through Leafaway's color options.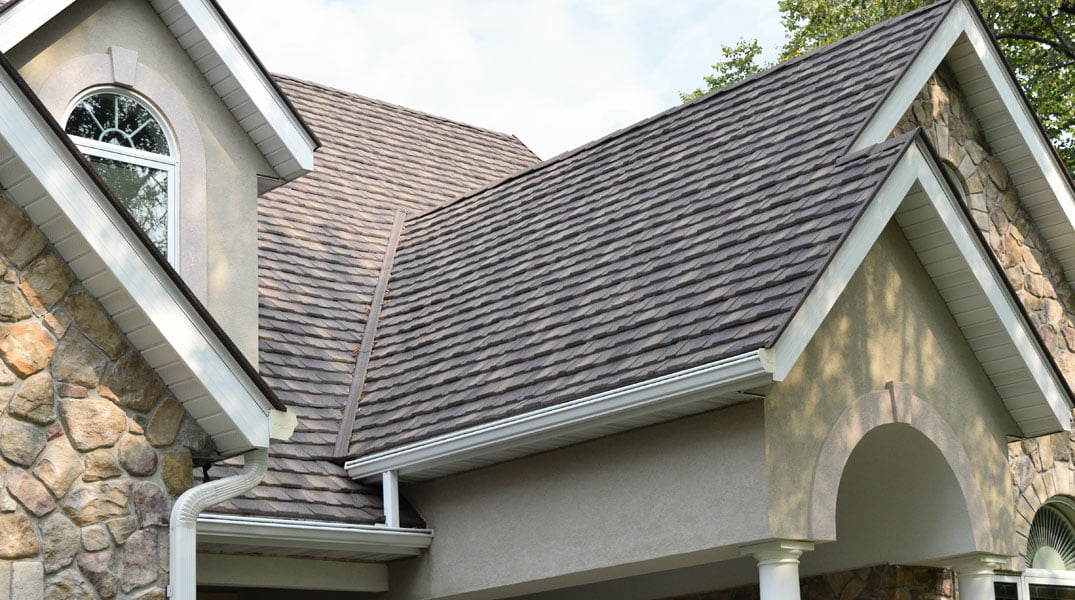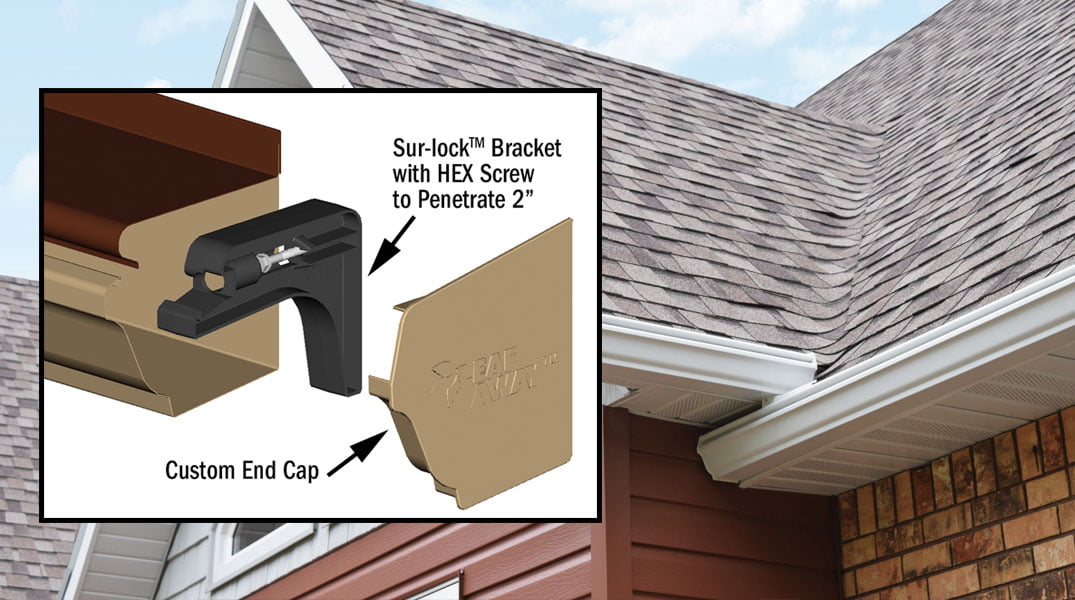 6. damage-free Installation
Leafaway gutters are installed without driving nails, spikes or screws into your roof or lifting your shingles. The Leafaway Gutter Protection System screws to the fascia boards with a precision-designed internal hanging bracket, strategically placed every 2 ft.
This unique bracket allows for a consistent gap across the entire run of your gutters, unlike conventional gutters and similar seamless gutter system covers that droop and sag over time. This ensures you can maintain your roof quality and warranty.
Our gutter coil cover is also up to 40% thicker than other add-on gutter protection systems. This makes the gutter more durable and resistant to gutter damage caused by falling tree branches and leaning ladders over time.
7. larger downspouts for better water flow
The Leafaway Gutter Protection System easily disposes of 24 in. of rain per hour by utilizing larger downspouts that increase water flow up to 50% over traditional downspouts. Pair with our SuperspoutTM 3X3 downspout for maximum performance.