replacing your gutters?
Install a Leafaway rain carrying System
If you want to replace your old gutters, Leafaway is the perfect upgrade. Leafaway's major advancement is that it's a one-piece rain carrying system, which means it protects your home and looks stylish without any aftermarket add-ons.
When you upgrade your gutter system to Leafaway, you invest in your home with these long-term benefits:
Stop rain carrying system Problems before They Start
Leafaway's one-piece, seamless system eliminates the potential for clogged gutters. Leafaway stops debris from entering gutters during dry weather, when dry debris can often buildup to cause clogs later. Leafaway is 100% more effective at preventing clogs than conventional gutter systems.
When gutters overflow, they can cause structural damage to your home and landscaping. Thankfully, Leafaway Gutter Protection System's patented design avoids overflow by working on the principle of liquid adhesion. With Leafaway, water flows into the gutter trough while deflecting wind-blown debris such as leaves, pine cones and twigs, which are often collected in conventional gutters by rainwater.
Reduce Gutter Maintenance
The Leafaway Gutter Protection System is seamless, which means virtually no maintenance, no leaks and no more long hours climbing ladders to clean your gutters. With the minimum maintenance of an annual rinse with a hose along the gutter edge, Leafaway can go ten times longer without cleaning than traditional gutters!
The Leafaway Gutter System brings additional beauty and visual appeal to any home because of its seamless design and color customization. Leafaway gutters are custom-fit to your home and attach securely to your home's fascia board so your roof and shingles remain unaffected. Leafaway is the same size as a standard gutter system, so the overall look of your home won't change. And, with numerous color options that allow you to personalize your system to fit the style of your home perfectly, Leafaway is the best-looking gutter system on the market.
Easy, Effective & Attractive Gutter Protection!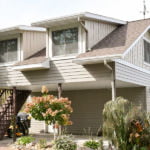 Leafaway seamless gutter protection for a worry-free system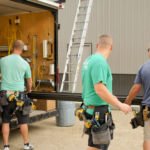 Custom fit to your home. Manufactured on site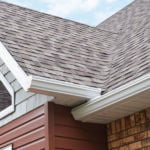 No required anchors that could damage your roof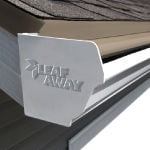 Many colors offered to complement your home's exterior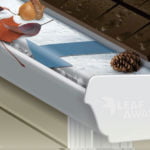 Can handle 24 inches of rain per hour