Leafaway vs. Ordinary Gutters:
Quality gutters from a quality gutter brand are an invaluable component to your home's exterior and should be designed to effectively let water flow from your roof away from your home. Unfortunately, when gutters are clogged or not functioning properly, they can cause expensive damage to your home.
That's why Leafaway is designed to avoid the flaws of regular gutters and keep your home safer than ever. When you match traditional gutter systems against ours, there's no contest: Leafaway washes the competition away!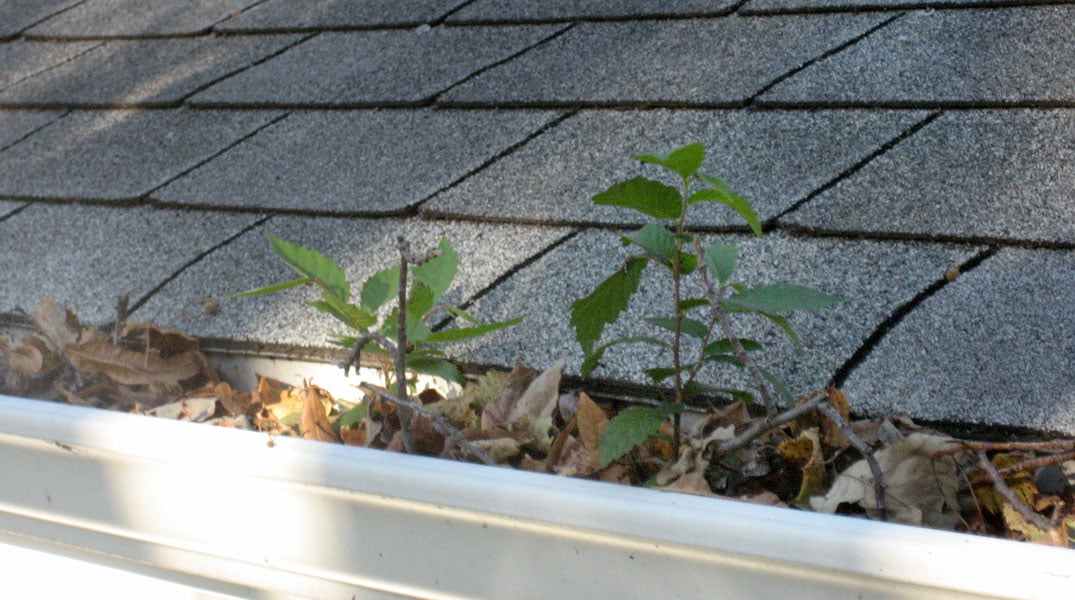 Gutter Brand Comparison: See Leafaway's benefits for yourself
| | Leafaway | Competitors |
| --- | --- | --- |
| Leak Risk | MINIMAL- Eliminated by seamless design | MODERATE TO HIGH- Seams and debris clogging increase leak risk |
| Debris Management | EXCELLENT- Hood blocks in dry weather, liquid adhesion washes away in rain. | POOR- Open top provides no debris protection. |
| Visual Appeal | EXCELLENT- Seamless look and multiple color customization = high curb appeal | FAIR- Cannot customize with multiple colors per system, visible seams |
| Installation Damage | NONE- No damage, thanks to our non-invasive hanging fascia bracket | MODERATE TO HIGH- Nails, spikes, screws or lifted shingles can cause permanent damage over time and void roof warranties |
| Maintenance | MINIMAL- No trough cleaning necessary thanks to debris management! | HIGH- Open top requires manual, regular cleaning |
| Downspout Efficiency | EXCELLENT- Increases water flow by up to 50% | FAIR- Can be jeopardized by debris |
When you choose Leafaway gutters, you can forget about ground erosion, landscaping damage, water damage and the need to climb dangerous ladders!
The Leafaway Gutter System is the last gutter system you'll ever need. Choose once. Choose Leafaway.